My first feature film as Director of Photography.
The film, directed by Dana Goldberg, was produced by Laila Films and supported by Cinema Project – The Yehoshua Rabinovich Foundation for the Arts.
Synopsis
Alice, 38, spends her days sleeping.
Working nights at a rehabilitation center provides her an accessible excuse that conceals fatigue and emotional apathy. Yigal, Alice's husband, feels lonely and tormented by her chilly attitude, while his pent up anger gradually heightens.
Eli, her 9 year old son, is desperate for her love.
The rehabilitation center houses and treats thirty young women who have suffered emotional crisis.
Alice prefers as little communication as possible with the girls and performs only the basic demands of her job:
Handing out medication, supervising meals and overseeing shower time.
After lights out, in her small room in the staff area, Alice meets Yoel, her lover.
On the narrow single bed, a passion for another kind of life, for what might have been, is aroused.
The girls' volcanic emotional world reflects how desolate Alice's life is in contrast.
Thus, she cannot remain on the sidelines for too long.
The confrontations of a dominant young woman on the one hand and the dependence of another,
hurl her into a power triangle that will have devastating consequences.
Cast
Alice: Ilanit Ben Yaakov | Neta: Darya Sheizaf | Vered: Neta Bar Refael | Yoel: Amos Shouv | Yigal: Haim Znati | Eli: Itai Naveh Razia Israeli | Asia Naifeld | Niv Shteingart | Avital Pasternak | Hana Raz | Tal Kallai | Dafi Alpern
Crew
Editor: Hadara Oren | Casting: Emmanuelle Mayer | Production Designer: Sharon Eagle | Costumes: Nardeen Srouji | Original Music: Karni Postel | Sound Design:  Michael Goorevich | Mix: Chen Harpaz | Executive Producer: Tony Copty | Online: Omri Peled | Stills: Amit Berlowitz Poster & Graphic Design: Anna Lukashevsky | Screenwriter and Director: Dana Goldberg | Producer: Itai Tamir
News from the Project
June 2012
//
'Alice' Received Three Awards at the Jerusalem Film Festival
'Alice', My first feature film as Director of Photography directed by Dana Goldberg, was selected for the Jerusalem Film Festival competition and Received Three Awards.
'Alice' was awarded an honorable mention in the Haggiag competition,the Gottlieb Film Fund screenplay award and the best actress award for 'Alice' star Ilanit Ben Yaakov.
December 2012
//
Special Mention for 'Alice' at IWFF!
Dana Goldbergs's feature film 'Alice' was awarded a special mention at the 9th International Women's Film Festival, Israel 2012.
June 2013
//
Alice Offical Screening at Tel Aviv Cinematheque
"Alice" first official screening will be held in Tel Aviv Cinematheque.
Friday 21.6.13 at 13:30.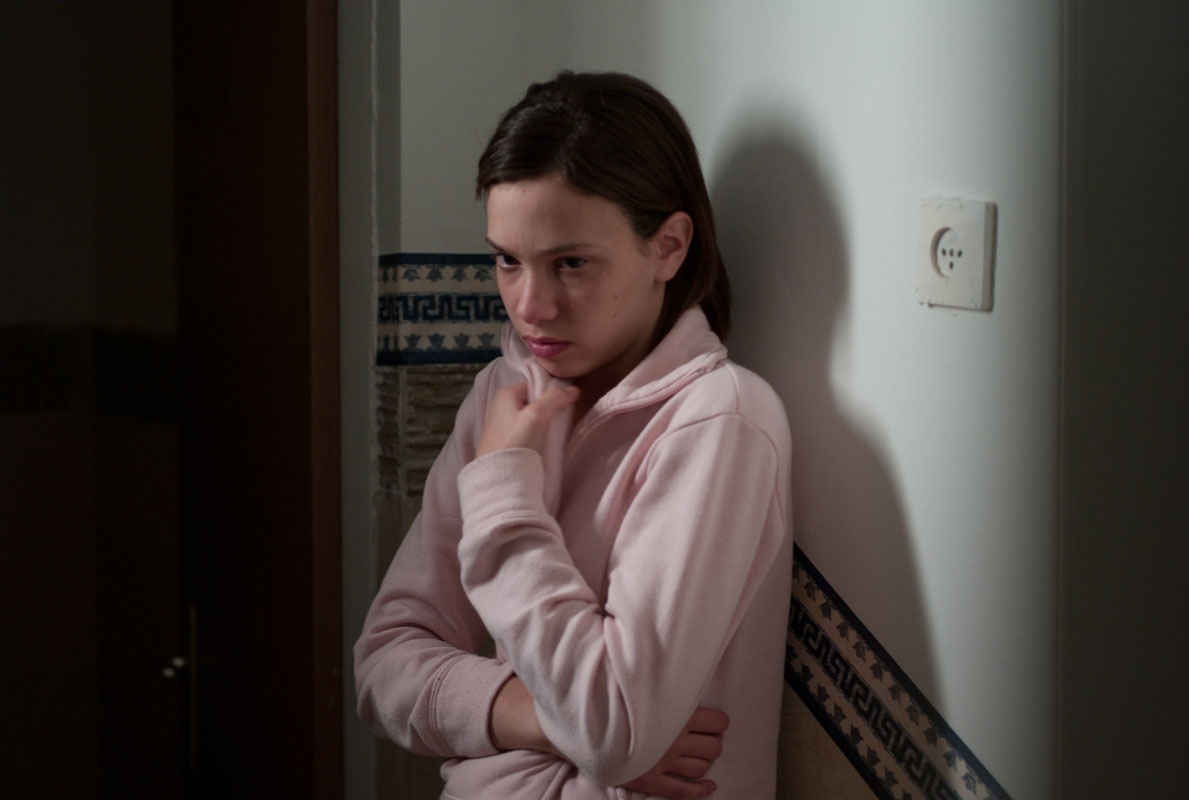 Stills from the Film.